May Erlewine & Anthony da Costa
November 15, 2022 @ 8:00 pm
May Erlewine and Anthony da Costa appearing at The Tin Pan in Richmond, VA
Seating: We assign seats in order of when you purchase your tickets. All reservations are subject to a food and drink minimum of $15 per guest. Gratuity of 20% is automatically added to all food and beverage purchases.
COVID-19 Policies: As live music reopens across the country, we, along with other venues, are prioritizing the health and wellness of our guests and staff while closely monitoring all government guidelines and recommendations regarding the spread of infectious disease.
Box Office: The Tin Pan charges lower fees for box office versus online sales. Our box office is open Tue-Sat 12PM-5PM. Please visit us during those hours or call 804-447-8189.
One of the Midwest's most prolific and passionate songwriters, May Erlewine continues to share her gift for writing songs of substance that feel both new and soulfully familiar. Her lyrics offer a window into her heartbreak, her empowerment, and her emboldened spirit.
These lyrics, which are really stories crafted through May's unique experiences, are rooted in wisdom, joy, sorrow, simplicity, and love. Musically, she carries the songwriter's torch through many genres and sonic landscapes. The delicate arrangements seem to land somewhere between the go-to labels, making it difficult to describe and easier to enjoy.
May considers her career in the music industry as a service-oriented one and uses her platform for positive change. She stresses the importance of environmental advocacy, social justice, creative empowerment, and community building as necessary work in our world. May's body of work has become an anthem and an example of why we need to listen to women, empower women, and why we need to hear their stories.
With a long list of full-length albums and numerous collaborations, May Erlewine's catalog is proof of her creative power. Her work has been spotlighted by Rolling Stone and NBC's "The Voice" and covered by countless artists. Erlewine's last release, "Anyway," a collaboration with Woody Goss (Vulfpeck), showcases her diversity as a singer featuring the newly acclaimed song, "Days Go By." Her 2017 album. Mother Lion, produced by Tyler Duncan (Vulfpeck) and backed by Joe Dart, Theo Katzman, Woody Goss and Joshua Pinkham (Jeremy Kittel), has become an Indie favorite most notably for the empowering single "Never One Thing."
Among her successes, perhaps her biggest accomplishment is that her music has touched people all over the world. Her words have held solace for weary hearts, offered a light in the darkness, and held a lot of space for the pain and joy of being alive. When she starts to sing, there's no way around it: welcome in, everyone. The door is wide open.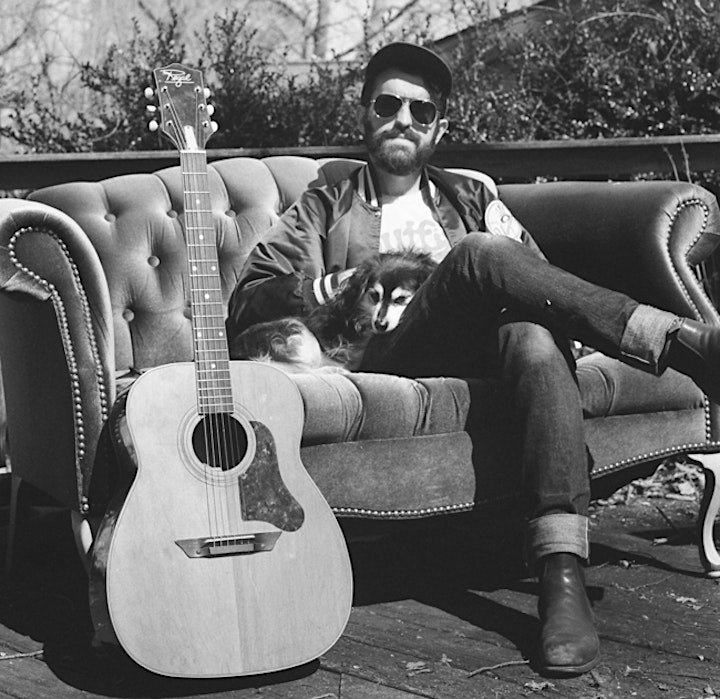 Anthony da Costa is a singer, songwriter, guitarist and producer living in Nashville, TN. Originally hailing from New York, Anthony has been making music for over 2 decades. He spent much of his teens traveling around the US and Europe performing for audiences and telling stories. While attending Columbia University, Anthony started being hired as a lead guitarist, which set him on a path of playing with some of the most influential names in folk and Americana music, including Joy Williams (The Civil Wars), Sarah Jarosz, Aoife O'Donovan, Molly Tuttle, Yola and more. Anthony has also performed and recorded with Nancy And Beth, the musical brainchild of Emmy award-winning actress Megan Mullally (Will & Grace).
While living in Austin, Texas, Anthony began to develop his electric trio sound, which he carried with him to Nashville. Anthony continues to record and perform his music, as well as tour behind Michigan powerhouse Lindsay Lou and legacy Canadian folk trio The Wailin' Jennys as a guitarist and vocalist. Anthony also records and produces singer/songwriters out of his East Nashville-based studio Camp Senia. His new album I Should Call My Mother was released in September.